Our CBD & THC Drinks buyer's guide has been updated in January 2023 to include the latest products.
Cracking open a cold beer after work or testing your mixology skills over the weekend to craft your favorite cocktails is a common way to unwind. However, if you're participating in Dry January, then you'll have to hit the pause button on alcohol for this month. Luckily, there are worthy new substitutes for alcohol: CBD and THC drinks.
Dry January is a one-month hiatus from drinking alcohol that many partake in due to its health benefits. The tradition helps you cleanse your body and boost your overall well-being. However, it can be a tough month for those looking to get a buzz after work or during the weekend. Taking a look at all the cannabis/CBD companies making beverages in our network, our cannabis staffing team rounded up some of our favorite THC drinks and CBD-infused beverages. Check out 15 healthy alternatives to alcohol and conquer Dry January!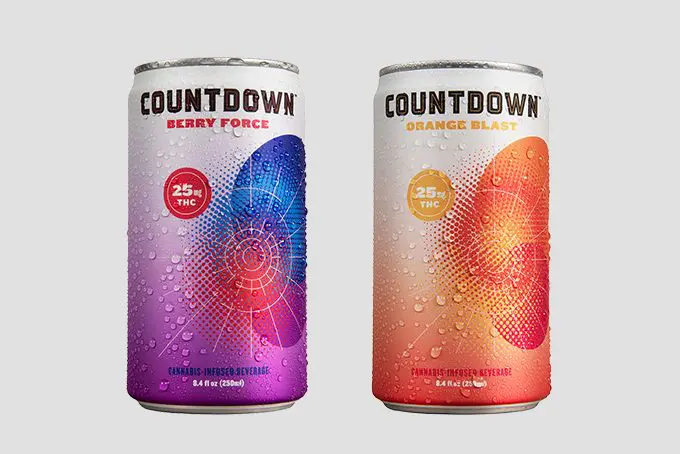 Countdown Cannabis-Infused Beverage 
Countdown is a THC drink that's delicious and guilt-free, as it only contains 5 calories and no sugar! It also has a resealable top and a 5mg measuring cap to help you control dosage. And with flavors like Berry Force—raspberry and cherry with a squeeze of lime and a drop of agave–and Orange Blast—orange sherbert with a twist of agave nectar—these beverages are hard to resist. New year parties are over, but the countdown has just begun! There's a Buy One Get One deal going on for the whole month of January at all Harvest locations, so head there to stock up!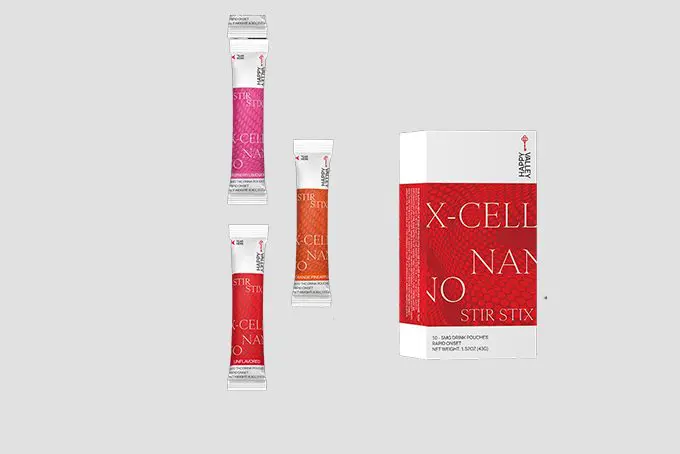 Happy Valley X-Cell Nano Stir Sticks
Need a replacement for your after-work cocktail? Happy Valley's X-Cell Nano Stir Sticks will elevate any beverage of your choice. Packing 5mg of THC, this pack will mix into your drink easily and get you buzzed in around 15 minutes thanks to the cannabinoid-enhancing X-CELL NANO technology. Try it in a variety of flavors, including Orange Pineapple, Raspberry Lemonade, and Fruit Punch.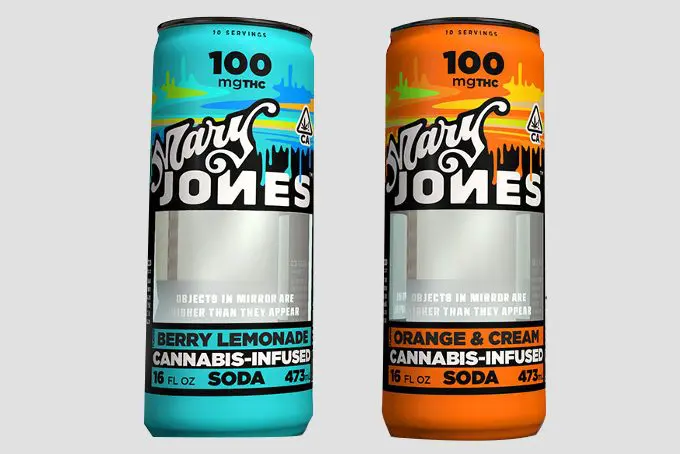 Mary Jones Cannabis-Infused Soda
Dry January can go down smoothly with Mary Jones Cannabis-Infused Soda. Made by the famous Jones Soda Company, these 100mg THC cans will get you buzzed and nothing else. They come in child-resistant, resealable tallboy cans, so you can take them along without spillage. These cannabis drinks come in four classic flavors: Berry Lemonade, Green Apple, Orange & Cream, and Root Beer. Keep Dry January going, and try some today.   
Uncle Arnie's Cannabis Beverage
Cannabis drinks from California don't get any better than Uncle Arnie's high-dosage THC beverages. In fact, they are California's number-one-selling cannabis drink! There's 100mg of THC per bottle—perfect for the high-dosage consumer. Try the various flavor offerings for Dry January and beyond, including Pineapple Punch, Sunrise Orange, Blueberry Nightcap, and Magic Mango.   
Wynk THC & Selzter
Wynk makes its cannabis drinks with the golden ratio of 5mg of THC and 5mg of CBD. Stay relaxed and in control with this THC drink for Dry January. Made with a tasteless nano-emulsion, the fast-acting beverage will get you to your elevated comfort zone in 10-15 minutes. Try Wynk's various flavors, including Juicy Mango and Black Cherry Fizz. All Harvest locations are running a Buy One Get One deal for the month of January!  
Active8 Hemp THC Shot
With 20mg of hemp THC in one bottle, this flavor-packed cannabis drink will give you a better buzz without the hangover. It conserves the potency of the THC while ditching the harsh effects of smoke. There are a variety of flavors to choose from, including Apple, Cherry, Blue Razz, Pineapple, and Orange. Grab a few bottles of these cannabis infused drinks for Dry January and you may hold off on the beer the whole year.  
Cann Social Tonic
Made in sunny California, Cann Social Tonic is a delicious cannabis-infused beverage backed by Oscar-winning actress Gwyneth Paltrow. Each THC drink contains 2mg of THC and 4mg of CBD to help you relax after a long day at work. Cann uses all-natural ingredients to give you a refreshing buzz you'll feel quickly. No waiting around for the high like a gummy edible. Not to mention, there are only 30-35 calories per can. There are many flavors available, depending on your location, including Grapefruit Rosemary, Lemon Lavender, and Blood Orange Cardamom. 

Keef Classic Soda
For those who love the fizz of soda, Keef's Classic Soda will do the trick for Dry January. Recreational Keef Classic sodas are available with 10mg of THC. And there are also medical cannabis options with 50mg or 100mg of THC. There's plenty of flavors available, but we recommend the Keef Bubba Kush Root Beer. The Bubba Kush Root Beer flavor is the 2015 winner of the High Times Cannabis Cup for Best Edible. 

Kikoko Positivi-Tea
For some on-the-go positive vibes for Dry January, you can make a cannabis drink with Kikoko's ready-to-brew tea bags. They come in peppermint and green tea, making them perfect for easy Sunday mornings. Your high will start to kick in around 90 minutes, helping you unwind and avoid the beers (and the calories). Each sachet comes with 10mg of THC and 5mg of CBD for a strong potency, so sip and savor the taste. 

Lagunitas Hi-Fi Hops
Lagunitas Hi-Fi Hops is an IPA-inspired cannabis drink with zero calories and zero carbs. One version contains 2mg of THC and 18mg of CBD. Another version of the cannabis beverage has 5mg of THC and 5mg of CBD. Also, there's a version with 10mg of THC for those with a higher tolerance. This hoppy sparkling beverage marries beer and cannabis perfectly, giving you the best of both worlds. Grab a few cases to survive Dry January, and you'll get a buzz without feeling bloated. 
Loos Green Dream Shot
Looking for a THC drink that gives you an immediate upbeat and happy high? The Loos Green Dream THC Shot is a must-have for Dry January. Created utilizing nano-emulsion technology, this cannabis drink delivers a fast-acting high compared to the rest. They're also vegan, gluten-free, low calorie, and low sugar. Each container has 100mg of THC, and one cap serving has 5mg of THC, which totals 20 servings. Stay high and ditch the hangover for Dry January with a different type of shot.   
Miraflora Sparkling CBD Beverage +Sport
 Without a doubt, this is one of the healthiest THC drinks on the market. Miraflora's CBD beverage supports whole-body wellness, helping manage daily stress, as well as brain health. It contains CBD but for post-workout recovery; however, it also contains hemp flower oil that nourishes your body's endocannabinoid system. Who would've thought that cannabis infused drinks can be part of your daily post-workout routine? Grab a few cans today and pop one open to relax after your home gym sweat session. 
Oh Hi CBD Seltzer
Oh Hi is an award-winning brand that offers both CBD and cannabis-infused drinks. Riding the popularity of hard seltzers, Oh Hi created a CBD beverage that elevates the playing field. You can enjoy a relaxing buzz without THC when you try one of many flavors from Oh Hi, including Pomegranate, Lemon Lime, and Ginger Basil Limeade. Each can contains 15mg of CBD to help you stay true to Dry January. 
Rebel Coast Cannabis-Infused Seltzer
With this cannabis drink, you'll get a buzz minus the hangover. Rebel Coast's sparkling water and THC mix goes down easy and helps you enjoy your free time. Each can contains 10mg of THC (indica/sativa hybrid) and is blended with delicious fruit flavors. What's even better is that it has zero calories, carbs, and sugars. Rebel Coast has a variety of flavors to choose from, including Black Cherry, Lemon-Lime, and Mixed Berry. 
Recess Sparkling Water
Made with hemp–which means cannabis containing 0.3% or less THC content by dry weight–Recess Sparkling Water is a refreshing alcohol alternative. Along with hemp, the cannabis beverage is made with American ginseng, L-theanine, and lemon balm. Choose from a variety of delicious canna drinks, including Coconut Lime, Blood Orange, Black Cherry, Pomegranate Hibiscus, and Blackberry Chai. Achieve balance and clarity after a long day at work with Recess beverages.  

Strava Craft Coffee
 The THC infused drinks selection now include coffee and Strava's Craft Coffee is one of the best. If you're looking to enjoy the fresh taste of craft-roasted coffee with natural CBD, grab a couple of these bags. Wake your body up and invest in your physical and mental well-being by upgrading your typical cup of Joe. The Dark Roast Colombian flavor has subtle hints of toasted marshmallow and cocoa nibs to get your taste buds going.   
The Good Stuff Tonics THC Kombucha
Made with natural ingredients, including quality cannabis, The Good Stuff Tonics THC Kombucha is a terrific alcohol substitute for Dry January. Out of all the THC drinks on the list, this may be the healthiest option. Made in California and Phase 3 compliance tested by a third-party lab, this cannabis-infused beverage is perfect for anxiety or pain relief, relaxation, and to spark creativity. The gluten-free cannabis drink is made with pureed fruit and comes in various flavors, including Raspberry and Lemonade. 
Wunder Cannabis-Infused Sparkling Beverage
If you're looking for a cannabis drink that will give you a slight high, look no further. Wunder offers a cannabis beverage with a mix of THC, CBD, and Delta-8 cannabinoids. Experience a gentle euphoria when you pop open a can of this refreshing cannabis-infused sparkling beverage. And with about half the calories of beer or wine, you'll experience a blissful sensation without feeling guilty. Try all of Wunder's flavors, including Watermelon Wave and Blood Orange Bliss.