Temporary workers have become a common part of the American business. In fact, America's staffing companies hire 16 million temporary employees annually. If you're not using temps, you may be missing out on several advantages that could give a boost to your organization. Even in the young cannabis industry, temp workers can provide incredible support to budding businesses. We rounded up the top 10 cannabis temp workers in the industry that can help your company reach the next level.  
Share infographic to LinkedIn
Advantages of Hiring Temp Workers in Cannabis
There are temporary workers for all verticals of the cannabis industry. But before we get to the top 10 temp positions in cannabis, let's look at some of the ways cannabis temp workers can benefit your company.  
First, temporary workers in cannabis are available immediately, which means they can cover for sick employees or help you deal with any leaves of absence smoothly. There are a variety of cannabis temp workers, so you're likely to find the temporary solution you're looking for in a short amount of time.

Next, they are affordable solutions. The

average cost of a full-time hire

is $5,000, and you'll spend plenty of time training them as well.  Many cannabis temp workers provide specialized skills and experience so they can start right away. And since temps are employed by a cannabis staffing company, you won't have to deal with onboarding. 

Also, you can play the temp-to-hire card if you're thinking about acquiring a full-time employee but want to play it safe.
Third, they have flexible contracts, which means you can hire them for a few days up to a year or more, depending on what you need.
Lastly, if you want access to new skills or a fresh take, a cannabis temp or consultant can be the perfect answer to take your cannabis company to greater heights.

 
Packaging Technician
Cannabis packaging technicians are responsible for assembling, packaging, and labeling products. Accurate and efficient packaging techs play a big role in ensuring a cannabis manufacturing facility can prepare shipping orders on time consistently. The best candidates for this role have a strong work ethic, sharp attention to detail, and experience working as part of a big team. Also, the right talent will follow all cannabis company policies and procedures and maintain exceptional housekeeping habits to reduce the probability of accidents. Depending on the facility, experience with packaging machines is a plus. 
What cannabis jobs can this position lead to? 
Packaging Manager

Supply Chain Manager 
Inventory Associate
Inventory Associates are responsible for packing all in-store, online, and curbside cannabis orders. They will also be responsible for barcoding new inventory in the point-of-sale system. Additionally, they will help with cycle counts, as well as inventory evaluation. And they can support your company in finding inventory discrepancies. In hiring inventory associates, you want candidates with retail inventory experience, strong attention to detail, and seed-to-sale tracking software knowledge. Ideally, they will be able to work in a fast-paced environment and be well-informed about cannabis products.  
What cannabis jobs can this position lead to? 
Inventory Manager

Warehouse Manager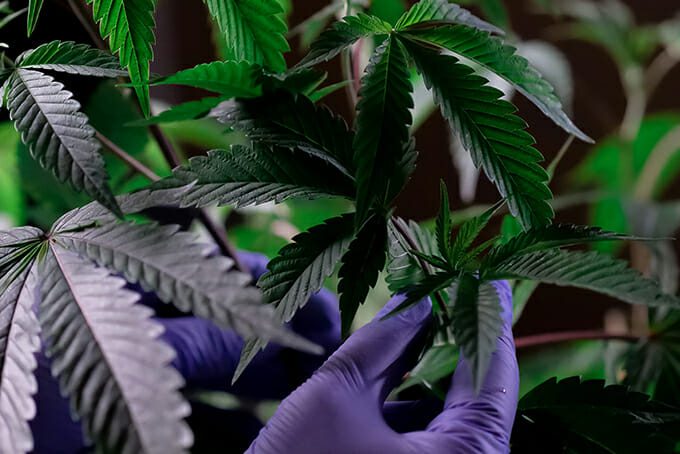 Cultivation Associate
People that can adapt and learn quickly will flourish in the role of Cultivation Associate. They will be responsible for manicuring and defoliating cannabis plants to maintain their health. Also, they may be asked to prepare or load tables, transfer plants to different areas of the facility with care, scan METRC tags, and more. Cultivation Associates should be prepared to follow directions and take on a variety of tasks that will optimize the cultivation and harvesting of cannabis plants. As a cannabis employer, you'll want Cultivation Associates who have high attention to detail and preferably experience in a similar work environment. Candidates who are studying cannabis cultivation or working toward getting a certification from a trustworthy cannabis education source should also be considered.  
What cannabis jobs can this position lead to? 
Lead Grower

Cultivation Manager
Warehouse Picker/Packer
Warehouse Pickers/Packers play a vital role in any cannabis warehouse. They must fulfill orders from bulk storage, sticker packages accurately, and move packages along swiftly. Additionally, they are responsible for quality control, ensuring the quality of the product before it's delivered. When you're looking for candidates to fill the entry-level Warehouse Picker/Packer roles, you'll want individuals that can meet the physical demands as well as the mental demands of the cannabis job. People that have experience in packaging and are highly attentive to details are exemplary candidates.  
What cannabis jobs can this position lead to? 
Warehouse Manager

Warehouse Technician
Post-Harvest Technician
Post-Harvest Technicians will assist in cannabis plant processing. They should be able to follow directions well to perform a variety of procedures, including trimming, fan leaf removal, inspecting, packaging, weighing, and labeling cannabis products. Furthermore, they should be adept at keeping a clean, sanitized work environment. Also, being able to comply with policies, including security protocols and state compliance, is crucial. In searching for the right cannabis temp workers, seek out those who are hard-working and follow directions well with minimal guidance. A passion for cannabis cultivation is also a big plus.   
What cannabis jobs can this position lead to? 
Cultivation Manager

Agronomist 
Cannabis Farm Laborer
Cannabis Farm Laborers take on plenty of intensive work. Tasks include transferring 65-gallon pots, filling pots with soil, assisting in the pre-planning process, and keeping the work environment clean. It's imperative that they can take instructions and execute tasks quickly, as well as maintain a culture of professionalism. Ideal cannabis temp workers for this position will have some background in agriculture, previous cannabis or cultivation experience, and a can-do attitude. Also, a MED badge may be required.  
What cannabis jobs can this position lead to? 
Cannabis Cultivation Assistant 

Master Grower
Lab Chemist
Coordinating with the Lab Manager, the Lab Chemist will help oversee daily activities in the chemistry department. They will be responsible for QC testing, high-volume pipetting, managing inventory, and coordinating new product development and compliance tasks. They also must ensure everything is aligned with the lab standards. When searching for cannabis temp workers to fill the Lab Chemist position, you'll want a candidate who has at least 1-2 years of college chemistry lab experience and analytical lab experience. Additionally, experience with HPLC, GC, LCMS, and ICPMS is ideal. At a minimum, an associate's degree in science is preferable.   
What cannabis jobs can this position lead to? 
Lab Manager

Chief Scientific Officer
Accounts Payable Specialist
The Accounts Payable Specialist for a cannabis business will oversee the processing of invoices, verify financial data for accuracy, and be responsible for payment obligations. They will review all invoices, documentations, expense reports, check requests, and more. Moreover, they will ensure transactions are recorded with alignment to GAAP, as well as support the financial audit. In looking for Accounts Payable cannabis temp workers, you'll want someone who has at least few years of related accounting experience or education. Also, you'll want to find someone adept at computing ratio, rate, and percent, in addition to producing and interpreting graphs.   
What cannabis jobs can this position lead to? 
Accounting Manager

Financial Analyst 
HR Admin
Assisting with the administrative day-to-day needs of the cannabis organization, the HR Admin will help with onboarding, recruiting, and offboarding tasks. They will keep track and organize personnel records, keep internal databases (HRIS) updated, create reports on HR metrics, and may assist with payroll. Overall, the HR Admin will play a crucial role in being the backbone of the cannabis company. Therefore, seek a cannabis temp worker with three or more years of experience as an HR Admin and has experience with HRIS or HRMS, as well as knowledge of labor laws. Not to mention, they should have incredible in-person communication skills. And a degree in human resources or a related field is preferable.   
What cannabis jobs can this position lead to? 
Director of HR

HR Analytics Specialist 
HR Generalist 
The HR Generalist will play a significant role in the implementation of the staffing strategy at a cannabis company. They will also take part in the onboarding strategy, conduct new hire orientations, and resolve employee relations issues. Also, they will be responsible for monitoring compliance with federal and state employment statutes, in addition to the companies HR policies. The HR Generalist will act as a leader in developing and executing HR solutions to ensure an efficient team. In the sea of cannabis temp workers out there, you'll want to find a candidate with a bachelor's degree in HR, business, or a related field, as well as workforce planning experience, excellent interpersonal skills, startup experience, and knowledge of HRIS.
What cannabis jobs can this position lead to? 
VPof HR

 

Compensation and Benefits Manager
 If you're interested in hiring proven cannabis temp workers, we have a variety of on-demand temp, temp-to-hire, and consulting talent. Contact us today to discuss the best staffing solutions for your cannabis company.